Monday, November 1, 2010 at 6:25AM
Bean Soup Times
tagged
alcohol,
crack,
heroin
in
Commentary
Well, well, well. What will people think about this. Alcohol is like liquid crack to some people. And now a report comes out that says it's more dangerous than crack and heroin!
Alcohol is a more dangerous drug than both crack and heroin when the combined harms to the user and to others are assessed, British scientists said on Monday.
The claim that alcohol is more dangerous because it has a worse affect on families, health care and social services.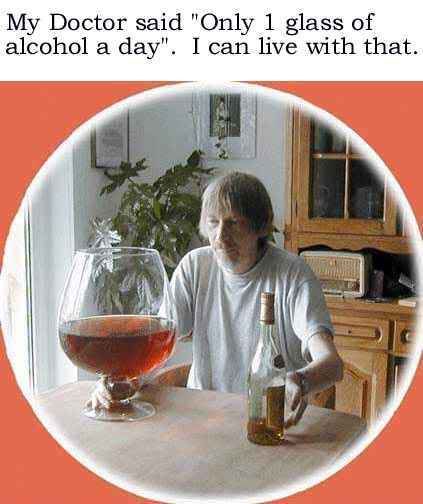 Presenting a new scale of drug harm that rates the damage to users themselves and to wider society, the scientists rated alcohol the most harmful overall and almost three times as harmful as cocaine or tobacco. Read more
View Printer Friendly Version
Email Article to Friend